About Us - Since 1998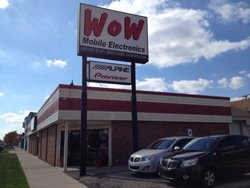 Wow Electronics keeps up with leading commerce in a high-tech audio revolution. Made known by many to be the best custom installers in the area, Wow combines skilled fiberglass fabricators and high-end electronics to create excellent professional current custom audio.
The name Wow Electronics comes from our first business, previously located in a modern building on Morang Drive in Detroit, where we opened the doors in 1998. We've designed the innovative interior, exceptional service, and first class custom installation in our store.
We are a WeatherTech Authorized Diamond Dealer
Receive a 10% discount if you do an in-store purchase at either of our locations
Payment Options:
We Accept VISA, MC, AMEX, & Discover. Financing and Layaway available.
Check out Our Showroom: