Best Diamond Audio Installer Close To Roseville MI
WoW Electronics Offers The Best Diamond Audio Products Around!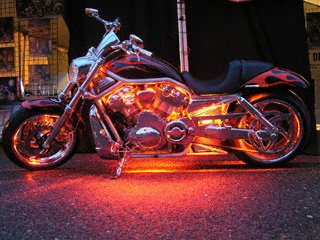 Wow Electronics is one of the leading electronic retailers in the Roseville area. We know what it takes to stay stable in the high-tech audio revolution. Our customers know us to be one of the best custom installers in the area, and we maintain that reputation with our expert team. Our team consists of highly skilled fiberglass fabricators with knowledge on high-end electronics - creating one of a kind professional audio creations. If you can dream it, we can design and install it.
The name Wow electronics comes from our previous business, which was located in a modern building on Morang Drive in Detroit, where we opened our doors in 1998. Since then we've designed the interior with an innovative look, increased our exceptional customer service, and focused on providing first class custom installation for every customer.
---
Car Audio Products Offered:
We're able to provide custom installation for all of these products, and more! Check out what we have to offer, and if you're interested in getting premium quality sound for your car - don't hesitate to give us a shout.
---
Vehicle Specific Enclosures
What is a Stealth Box?
If you are unfamiliar, a Stealthbox is a vehicle specific enclosure made of fiberglass to specifically fit into a vehicle so that it is out of the way and you can utilize your cargo space.
Who Makes Vehicle Specific Enclosures?
JL Audio & MTX Audio
Do They Make One for My Vehicle?
Click on the links below to see if a vehicle specific enclosure is made for your vehicle
| | |
| --- | --- |
| Material: Fiberglass | Material: High-Density Polyethylene |
---
Specials
WOW Electronics

(586) 779-6969
WOW Electronics

(586) 779-6969
WOW Electronics

(586) 779-6969
WOW Electronics

(586) 779-6969
---
Custom Diamond Audio Installations
---
If you're interested in getting a custom diamond audio solution for your vehicle, contact us to get our expert advice and see how we can enhance your ride!