Quality Car Alarm Systems Retailer Near Harrison Township MI
Wow Electronics Provides Car Alarm Systems For Every Make And Model!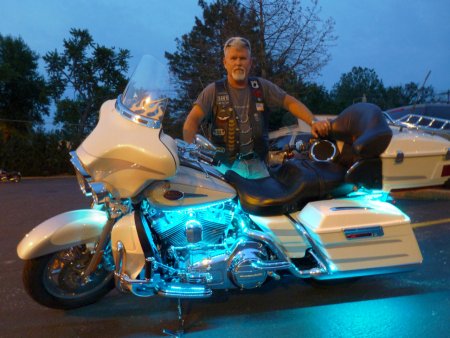 Wow Electronics is a premier custom car alarm systems installer in the Harrison Township area.When it comes to knowledge and experience with custom high-tech installation, we've got it covered. Our team of technicians consists of highly skilled fiberglass fabricators with premium high-end electronics experience. When you come to Wow Electronics, we will create a one of a kind custom creation for you and your vehicle. If you can dream it, we can design and install it! We've maintained our reputation over the years as one of the best in the area, and guarantee you'll love our work.
Since our humble beginnings in 1998, we have expanded both our experience and location. We originally opened our doors in Detroit on Morang Drive, but have thus moved to our current location and grown ever since. Our interior has been remodeled into an innovative look, our customer service has gone through the roof, and we've kept our focus on providing first class customization to each and every customer.
---
Car Alarm and Remote Start Systems
Here at Wow Electronics we have an extensive product line which includes remote car starters, keyless entry systems, and car alarm systems. Each of these come with advanced features and warranty packages, so you won't have to worry. We offer top of the line products which are manufactures by the industry leaders, such as Clifford, Scytek, Prestige, AudioTex and many more. These security systems will help offer you peace of mind knowing that your car is going to be protected and you won't have to freeze every time you go to start your car in the winter. From remote start systems to vehicle security and GPS tracking, our team of technicians can help you find the right system to fit your needs. You can trust Wow Electronics for high quality and reliable installation of your remote start or car alarm systems.
Why should you invest in a remote car starter or security system from Wow Electronics?
Safety. About 1 million vehicles are stolen every year. Remote starter systems make your car harder to steal and can alert you if the car's locks and security systems are being tampered with. Pre-heating your car also makes it easier to defrost windows and melt ice in snowy conditions. This results in greater visibility for the driver and makes the vehicle more visible to other drivers as well.
Comfort and convenience. One of the biggest benefits of a remote starter is the comfort of having a car that is warm or cool before you get in. With a remote starter, you can start your car and the heater or A/C well before you get into your vehicle. Many remote starters, keyless entry and security systems also allow you to control or locate your car with your smartphone or PC!
Engine care. Remote starting your car also allows the engine to warm up before driving, greatly increasing the longevity and performance of your engine. For the car's climate control system to start producing warm air, the engine must first warm up as it runs. Because the car idles for several minutes before being driven, the engine oil becomes more viscous and provides better lubrication once the driver is ready to go.
Why leave your car vulnerable another day? Stop by Wow Electronics in Eastpointe or Clinton Township for the best in car security and remote starters!
---
Car Sound Speakers and Sound Systems
Listed below are a few of the major brands that we carry and are able to install in your vehicle. If you like what you see below, don't hesitate to contact us for unbeatable car audio installation service!
---
Custom Car Alarm Systems
---
Contact us to get a great deal on car alarm systems services in the greater Harrison Township area. You'll get expert advice and quality parts at affordable costs. Don't wait and contact us today!